Is it safe to travel in Morocco as a woman? We get this question regularly.
That is why we have listed some personal insider tips for you.
We are proud that Saharaway has enjoyed great interest from women traveling solo or groups of women for many years. Saharaway has guided our female guests safely and reliably many times during their private trip through Morocco.
As a result, we know that for many women it is a barrier to plan a trip through Morocco alone or with a group of women. Morocco has a different culture. A country with its own laws, rules and customs. These can be very different in some ways than you are used to in your country. So the question of whether it is safe to travel through Morocco as a woman (solo or in a group) is a logical question for us.
Prevention is better than cure, our insider tips!
As a woman you can travel safely through Morocco, it is certainly not unsafe. But you will also have to contribute to the safe feeling. Avoid misunderstandings by adapting to the culture. After all, prevention is better than cure. How? Below you will find our personal insider tips.
Tip 1 : Prepare your trip well.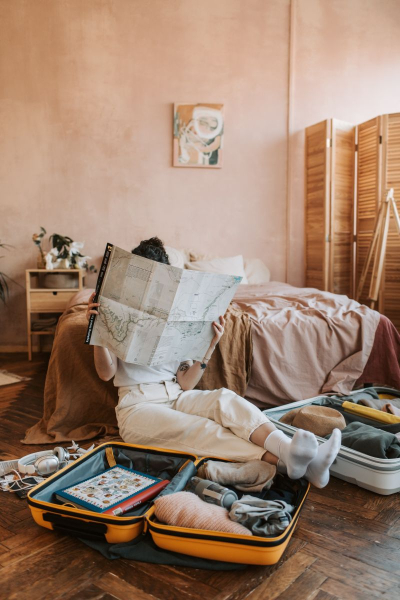 Everything stands and falls with that. Know what to expect. Realize that what is normal for us may seem very open to others. So adjust your own behavior so that no annoying misunderstandings arise. A nice smile, an open look and a pleasant chat can create a certain impression. And we don't want any unwanted advances, right?
Tip 2 : Do you still experience unwanted advances?
But do you still have to deal with unwanted advances? Then ignore this, walk on or go into a store. Be alert and don't show uncertainty. Clearly indicate that you are not interested.
Tip 3: Take into account the choice of your clothing.
Respect the culture of the country. In the cities, the standards are certainly different than in small villages in the countryside. There they are more traditional. Sexy shorts or skirts are better left at home. Skirts and dresses that reach the knee or over the knee are safer. You can wear tops without sleeves, but make sure they are not cut too low. And a scarf should not be missing in your suitcase. You can cover your shoulders with this if necessary, for example during a visit to a mosque or another place of interest. There, uncovered knees and shoulders are not appreciated. You also avoid unsafe situations if you do not wear expensive jewellery, watches and designer clothing.
Tip 4 : Wear a wedding ring!
We know, it shouldn't be necessary, but wearing a (wedding) ring helps against unwanted advances. Because it is often an indirect call to respect.
Tip 5 : Do not walk in remote neighborhoods and areas, especially when it is dark.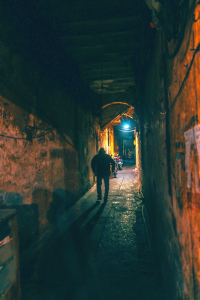 In the medinas of tourist cities such as Fez and Marrakech it is very difficult to find your hotel. Because the streets and alleys where your hotel or Riad is located are by definition not accessible by car. You will have to reach your destination on foot. Are you arriving in one of these cities in the evening? Then arrange with your hotel/riad that they pick you up and guide you. In the evenings it is quiet in the alleys of the medina and people will try to show you the way in an intrusive way. Often people then ask for money afterwards. That can feel intimidating. It doesn't necessarily have to be unsafe, but it doesn't feel right. Again, do not take any risks and avoid situations like this.
By the way, did you know that we offer transfers from and to the airport/hotel/riad as a service when booking a tour with us? So you always arrive safely at your destination!
Tip 6 : Choose 100% private guidance and transport.
Inquire at an organization with guides and drivers who are used to accompanying women. The drivers/guides of the Saharaway Team in Morocco are very knowledgeable and reliable. For years they have accompanied women who love to travel. Our men also create security because you are already in the company of a man. On request it is possible that we provide a female companion traveling with you.
Tip 7 : Choose a reliable and safe tent camp, especially in the desert.
The stories you read in reviews are often horror stories. Not with us, we have our own safe tent camp in the Sahara desert. With tents that can be locked and your own sanitary facilities. So you don't have to find your way to the toilet in the dark in the middle of the night.
Did we help you on your way?
Have your questions been answered and do you feel like booking a safe private trip through Morocco?
Then please contact us. We provide a completely non-binding travel proposal personalized to your own wishes.
Solo traveler, colleagues, groups of friends, family outings or, for example, yoga / team building, we provide a beautiful and safe journey.
Finally, some reviews on Tripadvisor from our female guests:
"If you travel with a private guide, you will not be bothered anywhere. We never felt unsafe for a moment.
We hope to be able to book another tour with Saharaway in the future!"
"We are 2 girls in our early 30s who wanted to go to Morocco, but this is not recommended by everyone in the Netherlands. Saharaway Tours managed to convince us to go anyway. And I'm glad we saw it once. Thank you for our safe and pleasant journey!"
"A fantastic trip with 7 girlfriends: completely tailor-made In short: tastes like more. I still enjoy it immensely. Thanks for your nice trip!"