Special tours, unique tours tailored to your special wishes
What do we mean by special tours? These are travels with a special touch. A special travel is definitely a honeymoon, a trip where you would like to look back upon with a lot of beautiful and warm memories. But special trips can also be hiking, motorcycling or trekking trips. Traveling with a special group of friends or family and with a special purpose. We also offer these travels, but you will not find any compiled trips on our site. Because special tours are special and tailored to your wishes.
A honeymoon must meet more than all expectations. A beautiful memory of perfect togetherness, following a special day in your life, your marriage. The symbol for your commitment. For a honeymoon, Morocco is a perfect destintion. Your honeymoon becomes a mix of romance, culture and adventure.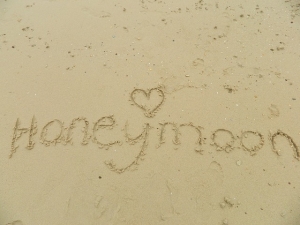 The beautiful landscape of Morocco offers many possibilities for a hiking holiday. A days walk or a trek, it's all possible. Simple and laid back walks though valleys, passing little Berber villages. Sporty walks through mountains or the desert. Discover the beautiful scenery on foot at your own pace.