Hiking in Morocco, explore hidden places
The landscape of Morocco is beautiful and varied. Just the differences in landscape make Morocco a country that offers adventurers and sporty people a lot. Hiking in Morocco is super to do. The mountain scenery is of untouched beauty through its mountain ranges and peaks that reach high heights.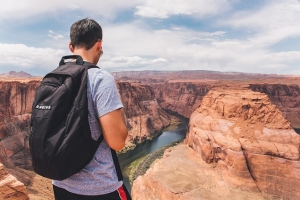 The mountains are one of Morocco's most striking elements. The mountain range offers numerous hiking or trekking opportunities for any level of experience. The high Atlas Mountains and the Middle Atlas, the Anti Atlas or the Reef Mountains form the basis for many mountain sports such as hiking, mountain climbing and mountain biking. Activities off the beaten track, which leads you to hidden places. Hidden authentic Berber villages that are only accessible via mountain trails.
Feel safe on your way, trusting our Berber guides
Our Berber guides know the best tracks, not only in the mountains, but also in the Sahara desert. Walking and discovering a city is, of course, also possible. We organize multi-day and day trips at every walking level. Choose your destination, it can all be done in a country that continues to surprise you.
Contact us, we would like to provide you with all the information.